Teacher of the Week - Dina Logan
by Horacio Ochoa, on Jun 3, 2016 12:31:08 AM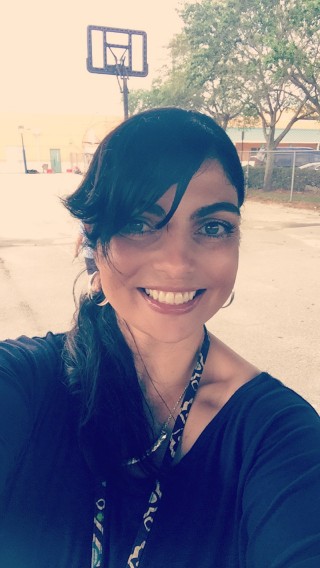 This week's featured teacher is an awesome teacher who has proof of the long lasting impact teachers have on their student. She was also recently named "Teacher of the Year" at her school in Florida!
1. Why did you become a teacher?
Since I can remember I wanted to be a teacher. I was that little girl that lined up her dolls and taught them lessons; if only 1st graders were as attentive as my Star Wars action figures! As a student I always had a great deal of energy and staying quiet and not moving did not come easy! I wanted to be the type of teacher that encouraged active learning to engage all students no matter their level of activity.
2. What is your greatest teaching moment?
I think most teachers cannot pinpoint one moment that is the "greatest." All moments, good and bad, provide lessons and self-reflection. These moments propel you forth to become a better teacher. However, just recently a parent shared with me that her son, now in middle school, had to write about his favorite teacher and he chose me. I taught him in 2nd grade and it reminds me of the lifelong impact educators have on our students. Those type of moments remind me to make my time with students memorable every day.
3. Do you have a funny story to share?
My first year teaching I taught Kindergarten and the teacher next door was pregnant. One of my students was fascinating with her growing belly. He asked, "Why Mrs. Garren's belly getting so big?" which I promptly responded with, "She has a baby in her belly!" Of course this child wanted more answers and he asked, "How did it get in there?" I told him he needed to ask his family about that. His face deflated and quickly replied, "Oh you don't know do you?"
4. What is your advice to parents?
Encourage creativity and imagination. Allowing children to be creative fosters problem solving and future innovations.
5. What is your advice for teachers who are just starting out?
Always strive to learn more, do more and read more. Get out of your classroom and visit other teachers in your school. I still do this. There are experts all around you; learn from them!
6. What is your favorite children's book?
Where the Wild Things Are by Maurice Sendak. This book is amazing on so many levels and was a bedtime favorite for my children.
7. What do you like best about Bloomz?
I started using Bloomz this school year and I it is a game changer! I LOVE that all communication can be done from one app on my phone. Scheduling conferences, asking for donations/volunteers, and general updates are simple and time saving. I will never go back to using a website or newsletters.
Dina Logan received her Bachelors of Science degree in Pre-K/Primary Education from Barry University in Miami Shores Florida. In addition, she received her Master's Degree in Exceptional Student Education from Arkansas State University. Dina currently teaches 1st grade at The City of Pembroke Pines Charter School in Pembroke Pines, Fl. where she has been teaching for the past 12 years. She is married to her best friend/IT guru Jerry and has three children; Jessie, Dani, Lexi and Braden. In her free time she enjoys going to the beach, all things Disney and Broadway Musicals.