Teacher of the Week - Shelby Willis
by Laura Briggs, on May 10, 2017 9:35:13 PM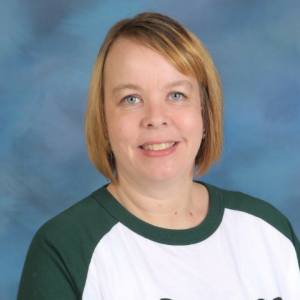 This teacher has been named, "Crazy Cat Lady" by her students! Shelby Willis loves to have fun with her students and knows that all children can learn! Learn more about what inspires her and her students.
Why did you become a teacher?
I've always known that I wanted to be a teacher. I used to play librarian with my books as a child, checking them out to my stuffed animals.
What is your greatest teaching moment?
I find the little moments are some of my greatest moments. When I get a family who is very resistant to participate, when I get a child to do something they never thought they could do, and when I go home each day feeling like I've done something with my life.
Do you have a funny story to share?
I try to have a lot of fun with my students. I have many funny stories over the years, but none of them jump into my memory at this time. Everyday can be pretty funny when working with 5 and 6 year olds.
What is your advice to parents?
Parenting is hard, especially with the technology that we have these days. Talk to your children. Check in with them. Show an interest in what they are doing. Take them to school events. These are the things that will help later in life.
What is your advice for teachers who are just starting out?
Teaching can be a hard job. Just when you think you can't do it anymore, you get through to someone and your energy is renewed. We are not in it for the money, that is for sure. We are in it because we love children and we believe that all children can learn.
What is your favorite children's book?
My favorite book from my childhood was "The Big Orange Splot". Now, I change my favorite books all the time.
What do you like best about Bloomz?
I used to like the parent connection, but my new favorite feature is the portfolios. I just won a grant for iPads and can't wait to let the children start documenting their own learning.
Shelby went to school in Pasadena, Texas, which is where she works now. She teaches at Moore Elementary in Houston (Pasadena ISD) and is finishing her 21st year. Her students call her a crazy cat lady, but she loves all animals and would live on a farm if she could (but with a farmer to do all the work!).
Don't forget to return every day during this Teacher Appreciation Week to check out all the amazing educators that are making a difference in their school communities.
Would you like to share your story with other teachers and all our blog readers? Check out the details and sign up to be a Teacher of the Week here.