Video is now available on Bloomz!
by Horacio Ochoa, on Sep 30, 2016 7:49:16 PM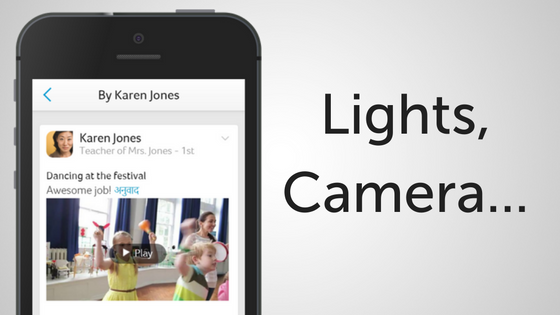 One of our most requested features has made its way to our app... and, if you're like most of our users, you'll be really excited to know that you can now upload and playback video inside Bloomz!
Today we released a new update to our app, go ahead and download it and, when you create a post, announcement or alert, you'll notice a new icon in the bottom options: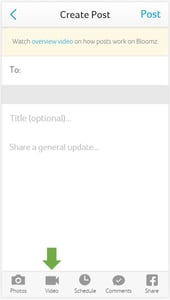 Click on this button and you'll be able to select where you want to upload the video from... you can record from your phone camera or grab a previously recorded video from your library (on desktop, you can only upload from your computer library):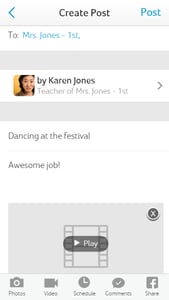 Select or record your video and it will start uploading. When finished, add a title and body and hit "Post" - that's it!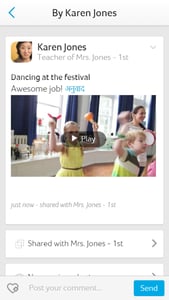 Check out this short clip on how it works:
[office src="https://onedrive.live.com/embed?cid=C0431D9C05AF064D&resid=C0431D9C05AF064D%21937&authkey=ADalhV1oxgclXXs" width="320" height="180"]
Video upload is currently only available in desktop/browser and on iOS, however you can playback on both iPhone and Android. Support for video upload on Android is coming up in the next few days, so stay tuned!
With this new update we have completed all the features we promised you for this new school year, but stay tuned because we have more news coming in the future!
Please play with our new video feature and let us know your thoughts, we'd love to hear what you think :)
The Bloomz Team