A Chat with Brenda Blue, the Principal of Pritchardville Elementary
by Nathan Resick, on Jun 23, 2022 4:50:19 PM
We recently sat down with Brenda Blue, the principal of Pritchardville Elementary in Bluffton South Carolina. Pritchardville is a medium sized school with about 850 students and has been using Bloomz for about a year.
"One of the features that our parents appreciate regarding Bloomz is that they can set the language for the translation of messages. Our parents do like to be involved and they like to hear from their teachers. That regular communication is ideal, and Blooms has evolved to accommodate many languages which have made things very easy for all of our parents. Our bilingual liaison schedules time for our bilingual parents so that she can assist with the enrollment in Bloomz.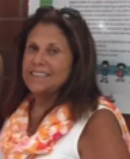 Our school district utilizes another system, but here at my school, we use Bloomz for our daily communications with parents. The other system that the district selected is far more challenging to get their communications out. It's not as user-friendly as that two-way communication that Bloomz promotes. So for our day-to-day communication system, it's like we have dual systems.
If someone were in my shoes, I would 100% recommend they try Bloomz. I did a lot of due diligence before signing up for Bloomz, looking into quite a few platforms. The features Bloomz has, especially the PBIS features are incredible!"