How I Dealt with Returning to in-Person Teaching
by Tamicka Walker, on May 19, 2021 12:32:33 PM
During this season of Covid-19 we've experienced many transitions as educators. Learning to cope with each transition has been mentally, emotionally, and physically challenging for most people.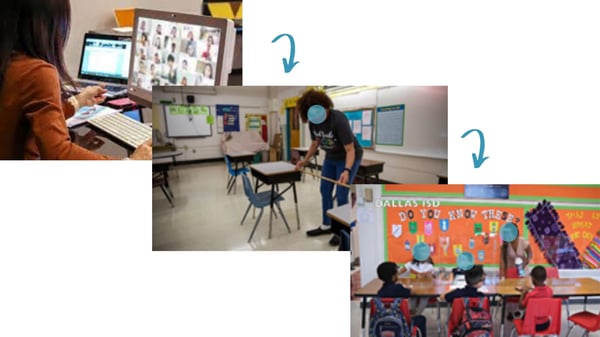 Personally, at first it was a very hard transition because when my state announced we were moving back to in-person learning, my class was just getting into an online routine. They were just starting to learn the ins and outs of the platform we use in our class. Also, I was very concerned with my students' transition with the altered physical environments. Within the classroom, there are a lot of safety protocols we have to abide by. Some of those protocols are: students must wear mask at all times, they have to stay in their own "bubble" and each desk in my classroom has a Plexiglas and they are 6ft apart. The last concern I had for my students transitioning back into the classroom was developing a new routine at home to prepare for in person learning.
Not only did I have concerns for my students' and their well-being, but I had lots of personal concerns as well. During that time of transition, I was experiencing teacher burnout, and was ready to give up. It felt as if I was beginning the school year over…for the third time. I was also very concerned with how safe it was for us to be back in the building so soon.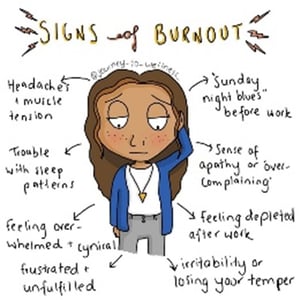 As time passed I've learned how to do these things to cope with this transition:
Take care of myself-mentally by taking the time off that I needed, taking time to stay calm and balanced
Take care of myself –spiritually by continuing to fellowship with my church family
Take care of myself- emotionally by talking about how I truly felt with other educators
Take care of myself-physically by taking the time to exercise and develop healthy eating habits
Give grace to myself, students and their parents
What things have you done to cope with this transition? Share with us in the comments below.