Tips for Getting Parents to Join Bloomz
by Jude Miqueli, on Aug 14, 2017 7:26:36 AM
Meet the teacher day can be chaotic with families dropping off supplies, introducing nervous new students, or filling out paperwork. Some teachers find themselves engaged in important yet lengthy one-on-ones with families. How do we connect with everyone to make sure they sign up on Bloomz at the beginning of the year?
A solid first step would be to send an email invite prior to parent orientation day. Customize the message to your personal style and classroom needs. Many of the parents will sign up with this approach. This should lighten the load and show you exactly who you need to connect with during orientation. Follow these steps in the Bloomz support center for inviting parents to a class.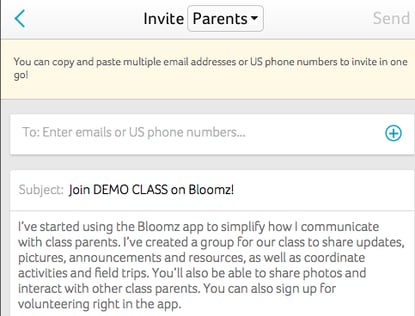 Create a Bloomz section in your classroom at your meet the teacher day. Make sure to write your Bloomz classroom access code on a board near your Bloomz section. Some parents will see that and download the app right then and there! If you are artistic in any way draw an eye-catching picture next to your code. Everyone loves a teacher's attempt at art! A flower isn't that hard right? If you're not comfortable with this some striking student art near the code on the board will draw their attention. For parents who are not there print out the access code and copy it onto brightly colored paper so they will find it in the stack of documents they receive from orientation.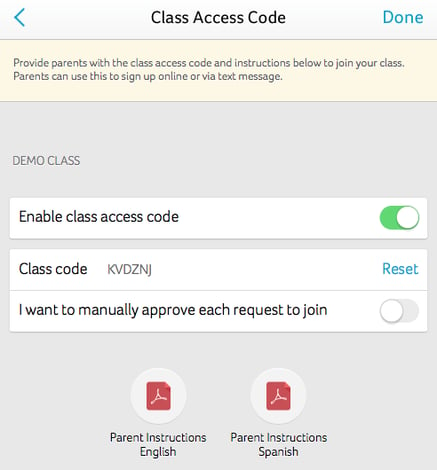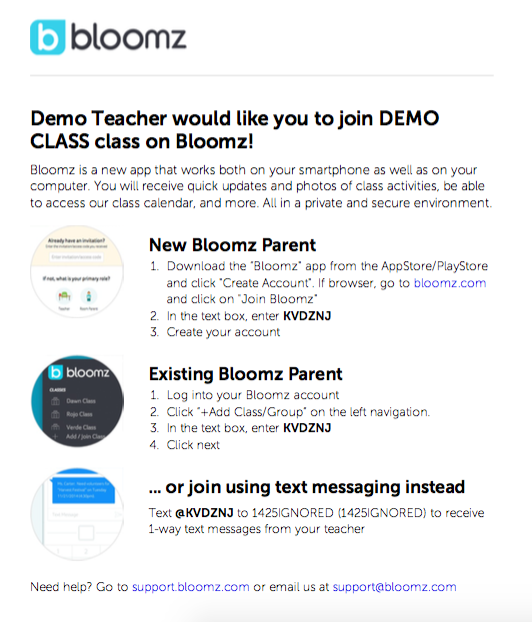 Print out examples of student portfolios and display them in your Bloomz section at the open house. If you haven't used Bloomz before utilize the demo class feature to create examples. Student portfolios are excellent conversation starters and are of high interest to students. The kids will be excited to see them at the open house consequently intriguing their parents.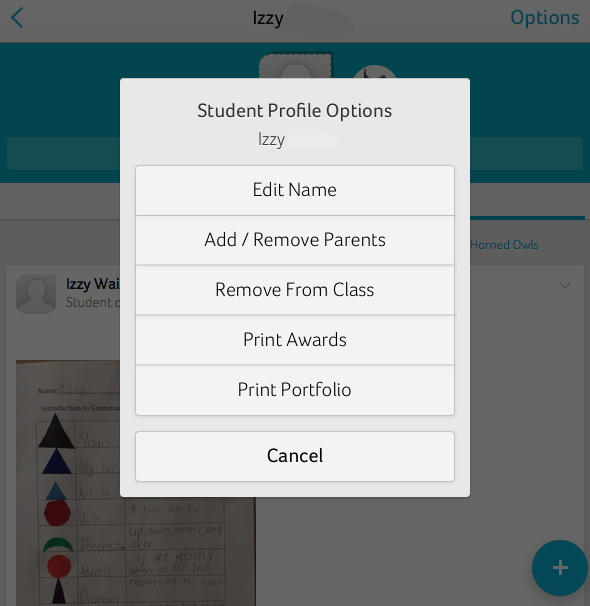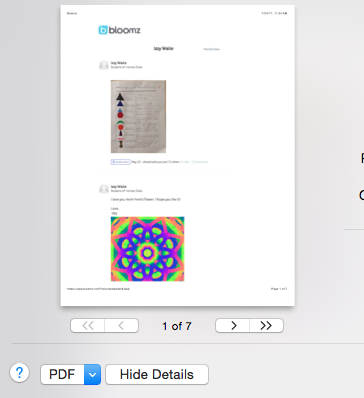 Use whatever technology you have available to you and display Bloomz during meet the teacher day. You might put your actual class account up on a SMART board or have a few laptops open. Projecting a demo class on your board and clicking around will show parents aspects of the app. Encourage them to click around too!
Include this Bloomz overview video in your bookmarks to show parents during open house and add it in the email you send them prior to the event. Subscribe to the Bloomz YouTube channel for helpful videos to share throughout the year.
How do you plan on inviting parents to Bloomz this year? Please share your ideas in the comments below.