Your Classroom Needs More Than Just Email for Parent Communication!
by Jude Miqueli, on Jul 28, 2017 11:41:39 AM
Are you still using email to communicate with families? Have you noticed that parents aren't opening them or they do two days after you needed? More and more these days, parents are bombarded by emails from all kinds of sources, from regular communications to promotional emails, junk email, and more. Teachers can't expect to reliably use this medium to effectively communicate with parents.
On the other hand, parents have been accustomed lately to use their phone to connect with people and services through mobile apps. They are spending a great amount of time on Facebook connecting with family and friends, on LinkedIn connecting with former colleagues, and so on. Mobile apps provide a set of capabilities that you can't get from email alone, an accessibility that goes beyond an inbox and an attention grabbing experience that you don't get anywhere else.
Case in point: Bloomz. Bloomz is an all around more comprehensive experience for parent teacher relationships. Check out these reasons why Bloomz gives you much more than what you can get from just email:
Community Building Tools
There is a school wide version of the app so that your entire community can be connected through pictures, messages, videos, and more! It is a social network like experience with a secure member directory. You can personalize your class with a name, icon, and banner. Teachers and parents can create additional groups/networks such as PTA or Lego Robotics Club.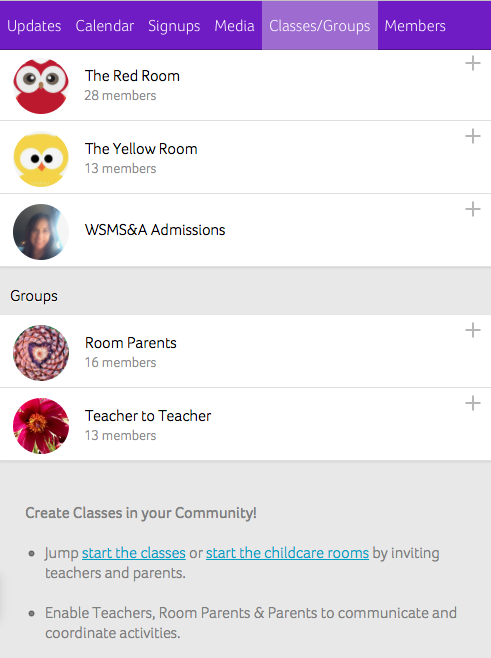 Communication Tools
With unlimited message lengths users can communicate fully to groups, between teachers/parents, or just between parents. Messages can be instant, scheduled, and repeating. Enjoy immediate or daily notification frequency. You can also push your notifications to your email or text (SMS). Conversely, you can turn off notifications completely! Parents and teachers can tailor the communication involvement to their comfort levels. More communication benefits include read receipts, translation of 80+ languages, social media sharing options, and download/print message history.
Coordination Tools
Utilize Bloomz coordination tools to schedule events, parent teacher conferences, volunteer sign ups, donations, and wish lists. With so much information to exchange throughout the school year, coordination can get lost in emails. Because there is a calendar located directly in the Bloomz app the information is always easily accessed by parents and teachers.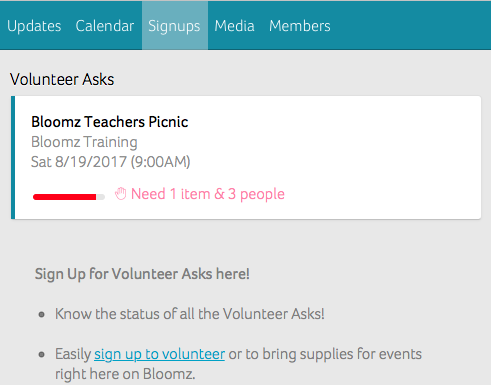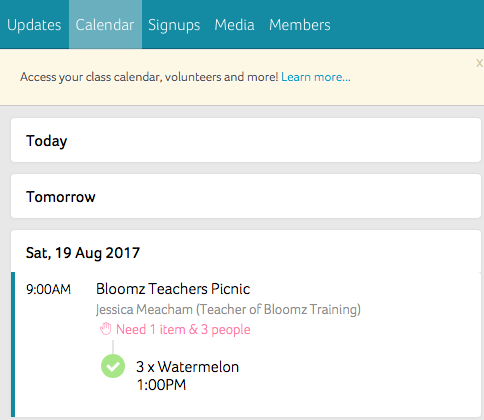 Student Portfolios
Select and upload student avatars to create student portfolios. Post photos, videos, type, voice recordings, and URL links that connect directly to websites. Change your mind? Delete the post! Parents can like and comment on student work.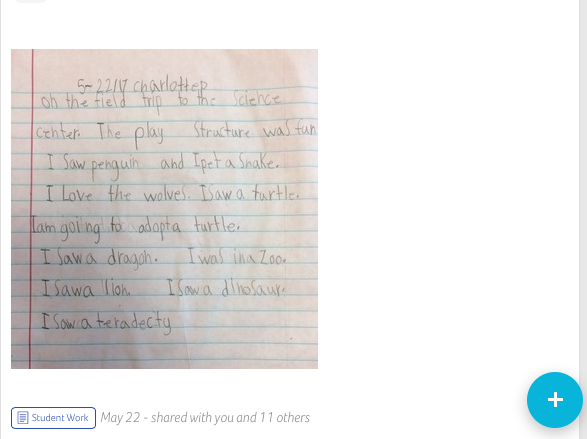 Behavior Management Component
Track and share student behavior and attendance. Teachers administer behavior awards for individuals or groups of students. Parents receive notifications and can view a behavior report. Involve students in this process by acknowledging behavior throughout the day!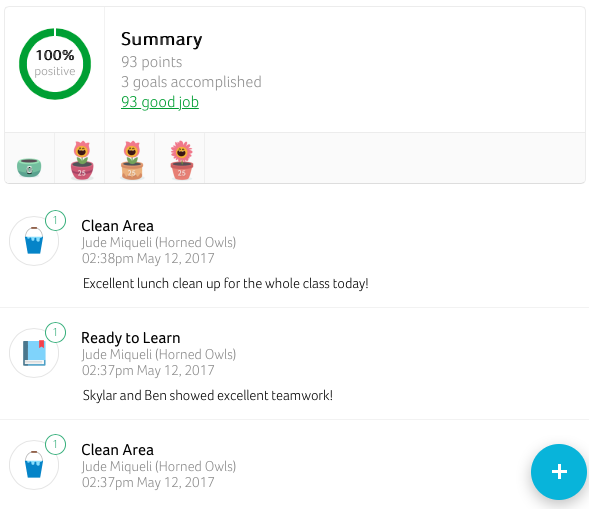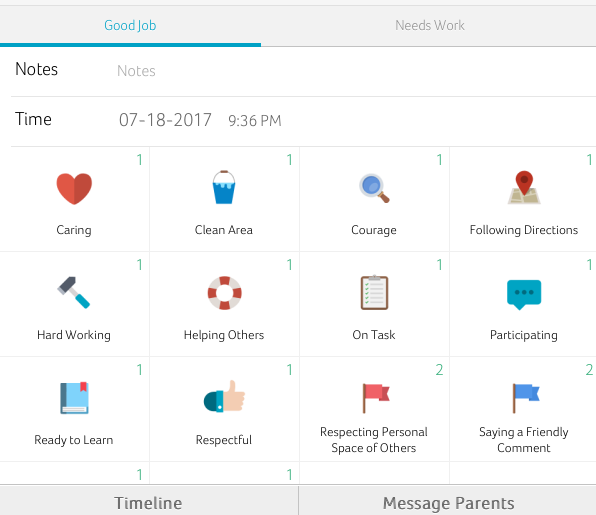 Universal and Easy to Use
Bloomz is a web based, IOS, and Android app for teachers and parents. Bloomz has a mobile-responsive website with comprehensive tech support for teachers. There is a social media presence on Facebook, Twitter, and Youtube. Teacher mentors/ambassadors are there to help new users. The Bloomz Teacher Facebook group is also beneficial for support and community.
With community building, coordination, and communication tools teachers cut down on time while cultivating a classroom community. Extra bonuses like student portfolios, a behavior management component, and a universal easy-to-use design gives teachers more than email has to offer. Bloomz is a tech forward way to incorporate parents into the classroom.
Please share your thoughts about Bloomz and how it compares with other communication tools like Email in the comments below.