by Srishti Mangal, on Jun 28, 2022 1:49:17 PM
Which teacher parent communication app is better: Bloomz or ClassDojo? Overtime, many users have felt that Bloomz meets the needs of their businesses better than ClassDojo. As well as, when comparing quality and features, Bloomz has become the preferred option. Read further to find about the key distinctions between both school communication apps.
There are Common Features present in both apps
There are a few core features that both applications encompass.
Audio Messages
Free Version of App
Push Notifications
Social Media Sharing Options
Student Portfolios
Feedback Options
Unlimited Message Length
Only Bloomz offers Robo-dialing with Voice Recording
This school robocalling feature allows administrators to share audio recordings and text-to-speech messages with parents and students at the click of a button. Included with Robocalling, Bloomz gives administrators the ability to send customized voice recordings in different languages, all within the same creation flow, so they can ensure non-English speaking parents receive the recordings based on their preferred language.
ClassDojo is not tailored for older students, but Bloomz is suited for all ages
Bloomz, the parent communication app, provides age-appropriate themes for students of all ages. Bloomz provides various modes, including early learning, elementary, middle school and beyond, for its behavior functionality to keep students engaged. Visual cues show a students' progress towards the goal, with different options to meet your students' preferences. You can utilize Bloomz' behavior tracking with any of the age appropriate themes (cute flowers, little monsters, neutral etc.).
ClassDojo doesn't have COVID Health Checks
With Bloomz, teachers and staff can request parents to check their kids' he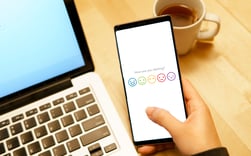 alth according to a few simple indicators. School administrators can also request staff to track their own health according to these indicators. Furthermore, the school health checks are not available to all users, free and premium.
Bloomz has Advanced PBIS features that Classdojo is missing
With PBIS behavior management features you can prevent negative behaviors by teaching and reinforcing positive behaviors. Bloomz has everything you need to track, analyze and reward students' behavior, both in the classroom or across the school. With Bloomz, you can record behavior in class and anywhere in the school, define standards for the entire school, provide feedback with flag automation, and analyze behavior data across various dimensions.
Only Bloomz has the Event RSVP feature
Members can RSVP to a particular event on Bloomz. They can either Accept, Decline or select Maybe.
With Bloomz you have access to numerous exceptional features including voice recordings, event RSVP ability, COVID health checks, and so much more! If your school or district is interested in learning about the functionality of Bloomz, schedule a time with our team for a free demo! Our team will walk you through its core capabilities, pricing, and any other questions you may have. You'll also learn more about how Bloomz can help boost parent engagement efforts. Click here to Schedule a Demo!